One of my very first experiences in Uganda was a trip out to Buvuma Island. Living in Kampala, it is a two-hour drive down to Jinja. Once we got to Jinja we went to the lakefront of Lake Victoria. From there we were carried onto a small boat and then we headed out to the island. The boat ride takes about two hours, but it was one of the most beautiful scenes I have ever experienced. I had never been to Africa before, so on the boat ride to Buvuma I took in as many of the sights as possible.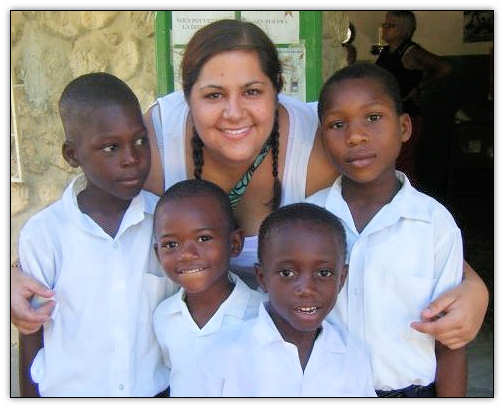 When we arrived at the tiny "dock" we were promptly greeted by some of the local children.
These precious kids took us by the hand and led our group through a small field and up to the school.
Once we were up at the school we were able to look around in the various classrooms and meet some of the staff. After we signed our names in the guest book, we were given the opportunity to go into the village.

Being my first experience in a village I wasn't sure what to expect, but just as they had when we first arrived the children took us by the hand as we walked through the village. We walked through the entire village greeting people, loving on the children, and learning about the way of life there. We had the opportunity to go into the church there and pray with the pastor for the church and the village. The church is just a small building with dirt floors, but it is beautiful and the presence of the Lord in that place is evident. The love for God's children shines through on the face of the pastor and he is excited to be there and to be teaching God's Word to the villagers.

Much of the village is made of mud and grass huts. The small roads (paths) are ever changing and bumpy thanks to the weather and the use of bicycles. People on Buvuma don't live to work... they work to live. There is a big difference between the two ways of life.

I would say that Buvuma Island was a very humbling experience for me. I feel like my eyes were opened to the vastness of God like never before. God met people from a small village on a large island on Lake Victoria in the middle of Africa. The evidence of God's love was as big and bright as the smiles on the faces of the children we met that day. The whole experience confirmed for me that this is where God needs me to be right now, in Uganda, loving people and being a light to His people. My experience on Buvuma Island came only two days after arriving in Uganda and it was one I will not soon forget.