Kikongo Primary School was started on the Buvuma islands of Uganda in 2004 with the purpose of providing a quality primary education in a Christian atmosphere for children in this remote area of the country.
Reaching Kikongo Primary School from the mainland requires a two-hour boat ride.
The school is located on a seven acre plot that also provides space for WGM's community-based healthcare office.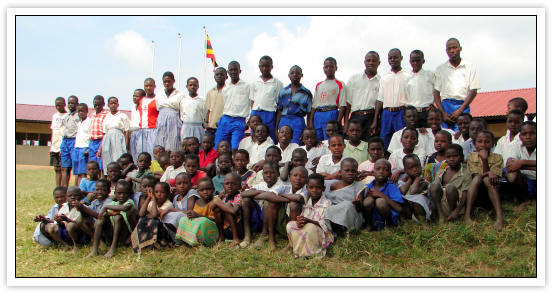 Currently there are 202 children attending Kikongo Primary School, including 100 orphans. These students are in 1st through 7th grades and vary in age from 5 to 15.
Following 7th grade, all Ugandan children who plan to continue their education must take a three-day external examination. Preparing for this exam requires experienced teachers, which are needed at the school. In order to hire more experienced teachers the school needs to increase the number of orphan scholarships.
Of the 100 orphans at the school only 35 are being supported through the scholarship program.
Through this program you, your church, or your Sunday school class can give a child a quality education that would otherwise be beyond their reach.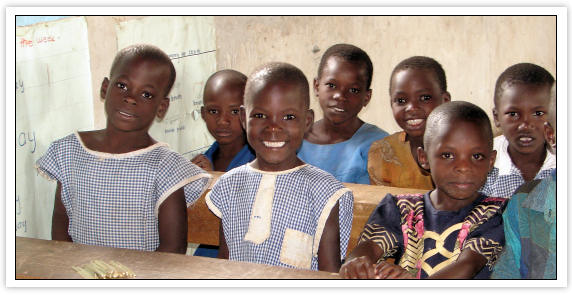 We are excited that Kikongo Primary School was chosen as World Gospel Mission's 2009 Men With Vision project!
The project was to build more housing for the teachers at the school.
As the school has grown, and we desire to add more grades, one of the next challenges is to build additional classrooms so we can add additional grades.
If we are able to offer high school level classes, we may also need to build dormitories as many students would come from the other side of the island (up to 15 miles) to come to the school.