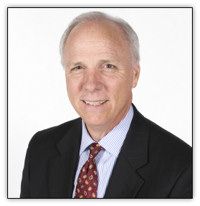 Dr. Hubert Harriman
President
World Gospel Mission - USA
I can't think of many people more helpless than an orphaned child in rural Uganda.

No parents; only distant relatives who—often grudgingly—take the child in. No future to speak of. No hope. For over 2 million Ugandan children who have lost one or both parents, this is life.

That's a lot of kids in helpless situations.

We can't help every child, but we can reach a few. On Buvuma Island in Lake Victoria, about 250 children attend Kikongo Primary School. Over 100 of those children have lost one or both parents to AIDS, malaria, and other causes. An additional 100 are on a waiting list to go to the school.

For just $12 a month (or $144 for a year), you can give a child a quality education at a school that cares for the mind and the soul. Kikongo Primary School works closely with the local church and community health professionals in caring for the children.

Just $12 a month for textbooks, supplies, a uniform, and a nutritious lunch. Just $12 a month to give a kid a chance at making a good life.

Students are taught to garden and care for farm animals—useful skills that can supplement a family's income. A community health nurse also teaches them about health and sanitation. Most importantly, the children know that Jesus loves them and cares about them. Jesus Christ is the cornerstone at Kikongo Primary School. In fact, the school building is also used for training pastors and church leaders and houses Buvuma Island's community-based healthcare program.

Will you join me in giving the kids at Kikongo Primary School a future? You can give online at www.wgm.org/kikongoscholarships.
For more information about the ministries on Buvuma Island, explore this website some more!

Calling Him Father,

Hubert P. Harriman, President

World Gospel Mission
You can give securely online at www.wgm.org/kikongoscholarships.  Join with me in giving a child a very different future!