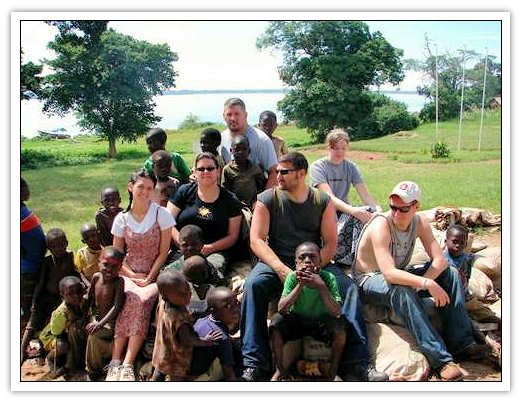 On May 12th, we took a college team from Ohio Christian University to Kikongo.
We stayed for two nights, allowing time for the team to pour the slab for the new teachers house we are buiding.
This was the Men With Vision project that year and they have been busy raising money to get the house built.
It is desperately needed, as we have several teachers living in a converted storage shed at the present time.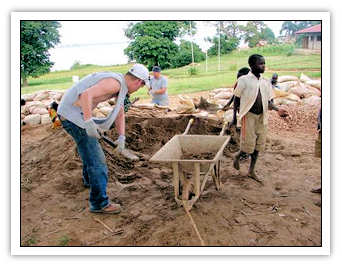 There were six on the team, including team leaders Tim and LeeAnn Daniel, Jimmy Dillard, Chris Henry, Kari Radcliff and Ashley Allen. They did alot of work in only two days, moving mountains of sand, rock and aggregates to the construction site. It was hard work, but they kept at it without complaining and did themselves proud. We were also able to pour part of the slab before heading back to Kampala for the rest of their time in Uganda.
We really appreciate the help and encouragement that comes from every work team that visits Uganda and this team was a great help to the ministry on Buvuma Island.